R.B. Hall Day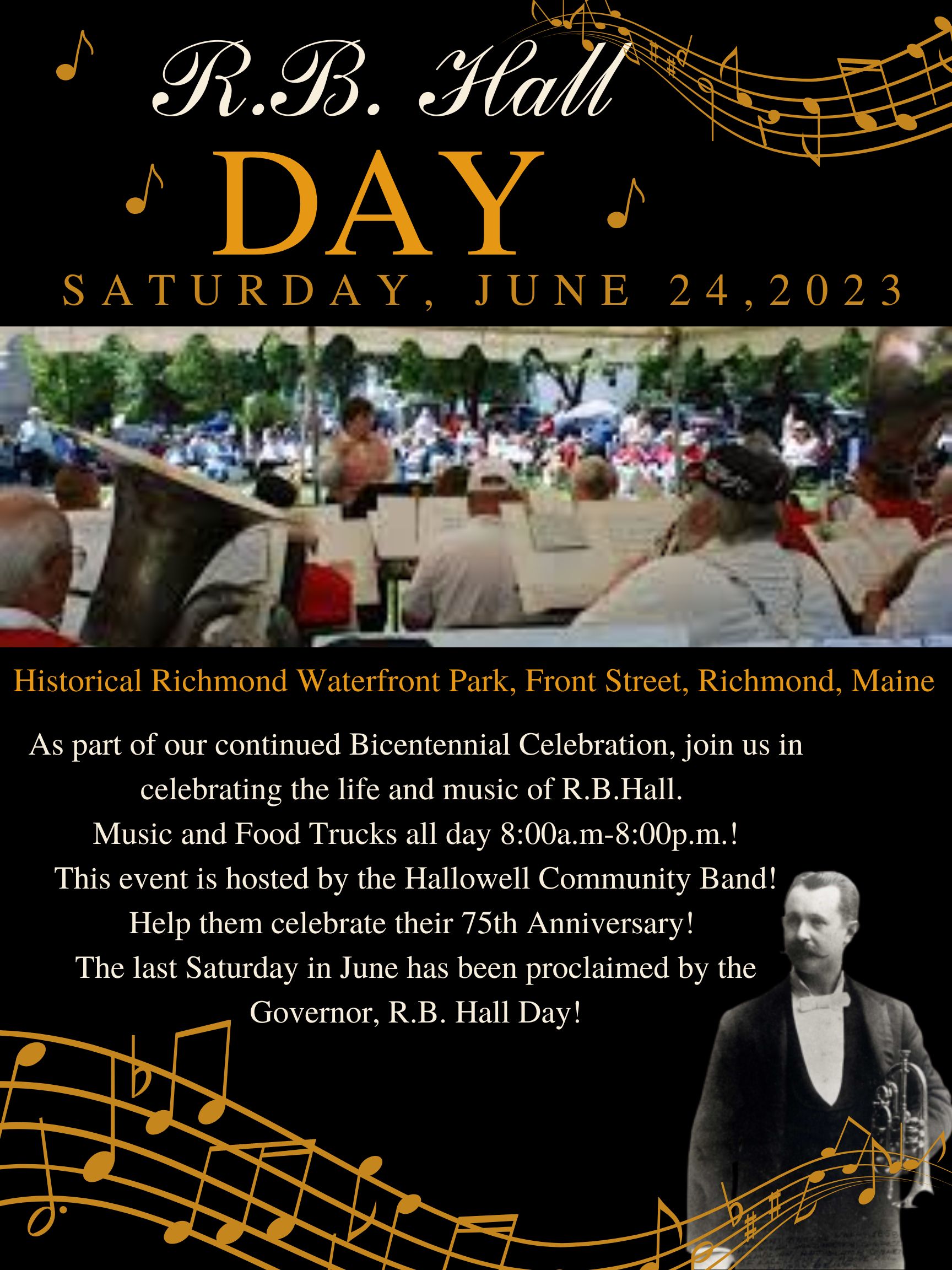 Saturday, June 24, 2023
8:00a.m. to 8:00p.m.
Waterfront Park: Music and Food, The Hallowell Community band is this year's host and celebrating their 75th Anniversary! 
R.B. Hall known as the "March King"  was born in our neighboring town of Bowdoinham on June 30, 1858, he then came to Richmond as a small boy with his parents.  Hall was a noted composer, primarily of marches.  He formed and led several bands.  At 19, he was director of the Richmond Cornet Band.  Hall was recognized internationally for musical works including "Funeral March" and "Officer of the Day."  He published 62 marches in his career, John Philip Sousa played one of Hall's marches at the opening of a concert at the Paris Exhibition in 1900.    R.B. Hall is buried at the Cotton Cemetery in Richmond.